Well, here it is.
You may have noticed on my sidebar over there that I've recently been posting books I've been reading lately. A feat re-undertaken because of Hayley's good influence on me, and I'm very grateful. I like to read. A lot. I even tried to start a book club once, and when that one died, I joined another. From then, I decided I really don't love book clubs, but still like to read. I'm getting to why I'm a dork...
So I've read a lot lately, and I'm in the middle of
a really good book
. We just picked up
a book
Hayley and I have both been anticipating, and I'm excited to read it, too! But before that happens, I'm trying to figure out which of the two books below I want read first: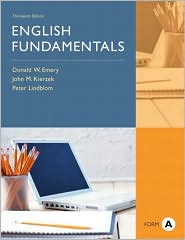 I know, I'm a dork. I want to brush up on my English skills. Part of it is because I like English. Part of it is because I want to make sure I'm still an alert writer and editor for work. but either way, I'm excited to read my grammar/English book next.